How difficult is this project?
This project is: DIY-friendly
Adding a brushed finish to your Signature series mill finish posts and handrails is a simple process with clean, sleek results.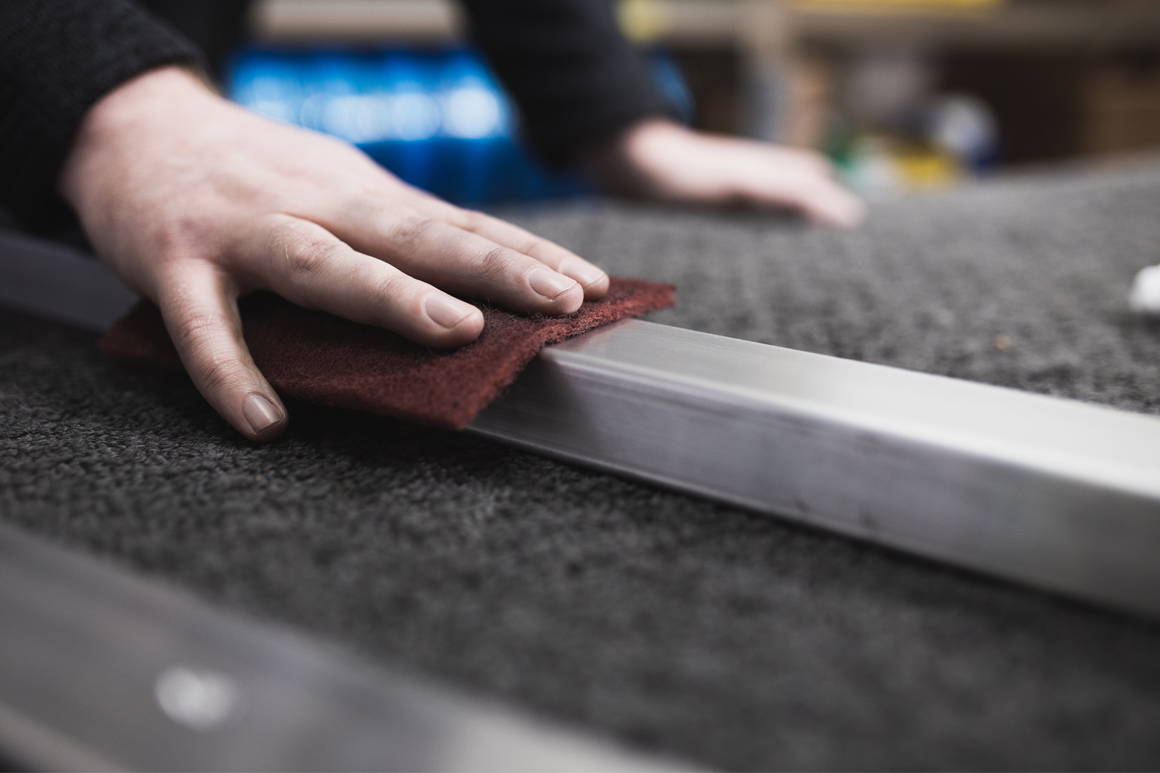 Signature series railing is available in bare, mill-finish aluminum. In an interior application, mill-finish railing can be installed as-is for a more industrial look. Bare aluminum posts may also be powder-coated, painted, or otherwise treated post-purchase, when project specifications call for a custom color.
Mill finish posts and handrails will have a distinct linear pattern, and may include visible scratches and imperfections from the manufacturing process. To minimize these, and mimic the look and feel of brushed stainless steel, mill finish posts can easily be brushed before installation.
Tools & Supplies:
3/16" Allen wrench (for removing post tops)
Scotch-Brite pads (fine and medium)
Shop rags
Gloves (optional)