How difficult is this project?
This project is: DIY-friendly - Advanced
Installing Signature Series posts and cable rail tensioners on level runs is straight-forward. Take special care to consider your post layout around stairs. Advanced carpentry skills may be required for complex aluminum handrail joints. Consult an experienced metal worker when installing stainless steel handrails.
Whether you are using Cable Bullet Signature Series posts, or working with a fabricator on a custom solution for your project, nothing says modern elegance quite like aluminum or steel railing. Properly maintained, all-metal railing can provide a lifetime of beauty and reliability. Depending on your project layout and specifications, installation can vary from DIY-friendly to advanced skill level required.
This guide includes a full installation video for Signature Series railing, as well as instructions for preparing your custom posts for Cable Bullet tensioners.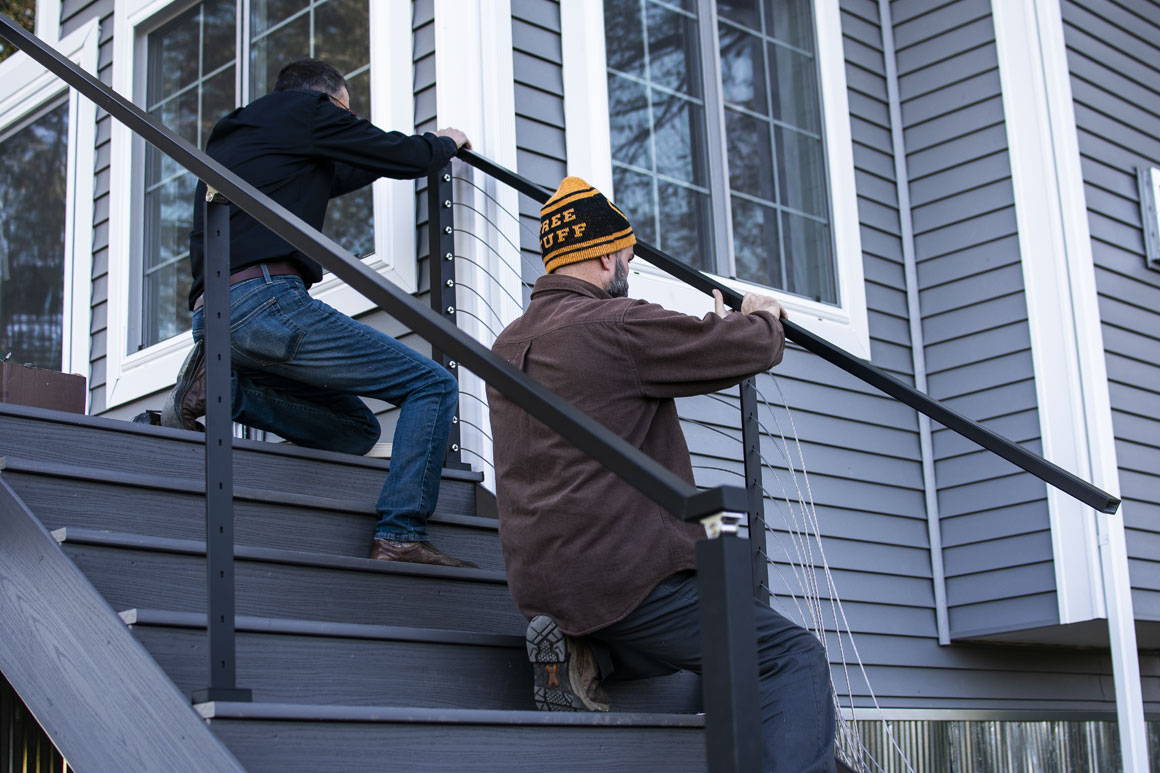 Working with custom posts?
If you are working with a fabricator to make custom posts and handrail, download our installation guide for specifications on how to prepare your railing for Cable Bullet tensioners.
---
Installing Signature Series Top Mount Posts and Aluminum Handrail | Cable Bullet Cable Rail System
---
gENERAL Project Guidelines
CABLE TENSIONING POSTS

can be spaced up to 20 feet apart. To maintain optimal tension, add tensioners for longer runs.
ADD CABLE SPACER BARS or cable support posts every 42–48 inches to minimize cable deflection under load.
SPACE YOUR CABLES every 3 inches apart to allow for some cable deflection while maintaining a 4-inch gap between cable runs.
SUPPORT YOUR TOP RAIL as needed with structural posts. Consult your builder for post spacing and top rail design on your project.
PLEASE NOTE: All Cable Bullet recommendations and rail components are designed to comply with the International Residential Code (IRC). However, because building codes may vary it is the installer's responsibility to verify that the installed system complies with all applicable state and local building codes.
For more information on Cable Bullet and building code standards, visit our terms page.