Filter Reviews
5 star rating

4 star rating

3 star rating

2 star rating

1 star rating
Overall a great product
Review by Peter S. on 11 Dec 2019
review stating Overall a great product
Installed for a customer recently and they love the look, if you are looking for a cable railing with a minimalist design this is it. Install takes some time and be sure to order extra set screws, they are so tiny it's almost impossible not to drop a few. The crumpet and cable cutter offered on the website are of decent quality. The template for the bullets was also worth the money.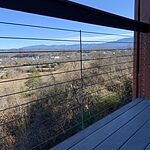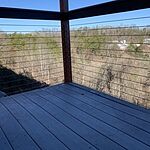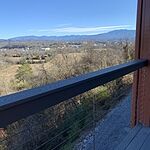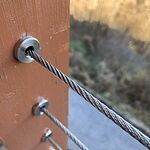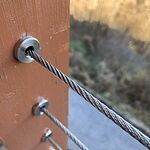 +1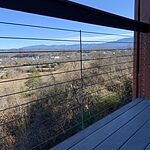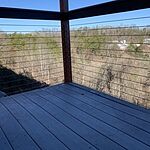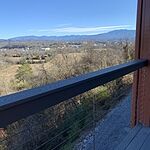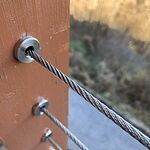 Cable Bullet Drill Guide
Review by Joe K. on 23 Jul 2019
review stating Cable Bullet Drill Guide
The Drill Guide was a handy tool to have. It made for a much better cable installation on our stairs.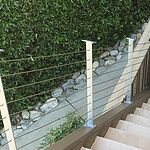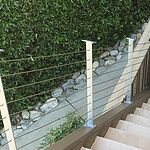 Necessary
Review by Ryan G. on 6 Feb 2020
review stating Necessary
I am just now beginning my cable rail installation and have so far drilled 36 holes in wood posts with composite sleeves. I am drilling my holes 1 3/4 inches deep counting the sleeve into a pine post. However some pine posts can be harder to drill than others and they therefore take longer to drill. If the hole is not straight the tensioner will not seat straight on the sleeve and this could affect not only the appearance but the ability to tighten the cable effectively. I use 2 clamps on the guide which takes a little extra time but it's worth it. I don't have to worry about my holes being straight.
Great drill guild, used for
Review by Russell S. on 24 Jan 2020
review stating Great drill guild, used for
Great drill guild, used for through holes on 8x8 posts. Will refer this 6 hole guide to other contractors.
Thank you for a precision product!
Russell,
Custom Contracting LLC
Estes Park, Colorado.
Clean appearance, quality machining, just
Review by Vernon M. on 23 Dec 2019
review stating Clean appearance, quality machining, just
Clean appearance, quality machining, just what I was looking for
Q: Can they be used with1/8 cable and 7/16 anchors
A: Hey Jeremy, the smaller drill guide head is sized to accept a 3/16" drill bit. A smaller drill bit is going to have room to move which will result in reduced accuracy. The same is true for the 7/16" bit in the larger head.
Q: Can you rent the 6 hole template?
Will it center on a 4" sq newel post?
A: Hi Tom, both the single and 6-hole drill guide will center on a 4" newel, however, neither is available for rent at this time.
Q: Are distances between holes standard?
A: Hi Steve, great question! Our recommendation is to space your cables every 3 inches apart, which is why all our posts, spacer bars, and 6-hole drill guide have standard 3-inch spacing. However, cable spacing is a recommendation and we do defer to your local building code. If you intend to space your cables further apart, you can still use the single hole drill guide. Alternately, we do have a lot of customers that make their own template from hardwood or metal.