Filter Reviews
5 star rating

4 star rating

3 star rating

2 star rating

1 star rating
Dummy Tensioner
Review by Doran O. on 20 Apr 2020
review stating Dummy Tensioner
These aren't a must, but worth a few extra dollars to make the project look very clean and professional.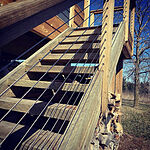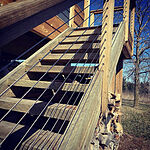 Cedar railing
Review by Mark M. on 16 Sep 2019
review stating Cedar railing
Quality product fast install.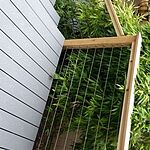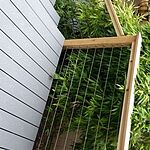 These make all of the
Review by Harold B. on 5 Jun 2020
review stating These make all of the
These make all of the post connectors looke the same and were very easy to install
Great Product!!!
Review by Dorothy F. on 16 Mar 2020
review stating Great Product!!!
I'm sure they are great!!! My idiot contractor ordered them and didn't need them. So...I'm stuck with $90 worth of tensioners I don't need.
Pittsburgh railing
Review by Laurel S. on 27 Oct 2019
review stating Pittsburgh railing
Great product.
Q: how many are in an order for $5?
A: Hi Carrie, dummy tensioners are sold each. Because they are basically a faux tensioner they are half the cost of an actual tensioner. If you're looking for a more economical through-hole cover check the
post hole covers
out. They are decorative trim pieces that will still coordinate nicely with the tensioners.
Q: What is the diameter of the dummy tensioner, the $5.00 ones in cm or mm? I would like to some and drill a hole on my posts.
Thanks
A: Drill a 14 mm pilot hole in your wood post. The dummy tensioner will thread in using the Cable Bullet driver.
Q: One of the reviews mentioned there being 2 different types of dummy tensioners but didn't explain what they are and I didn't see two types in the products page. Is this something important to understand or is there just the one to be used whether the cable comes in at an angle or straight? e.g. stair goes to a landing then continues on
A: Hi Steve, we offer one dummy tensioner that can be used on your level and angled posts. The review you're referencing may be referring to our
post hole cover kit
. Both can serve as decorative pass-through trim pieces. The dummy tensioner has the added benefit of being threaded, which makes it the preferred option in applications where there's tension on the pass-through hole.