Filter Reviews
Installation
Quality
Shipping
Order
Look
Customer Service
Service
System
Deck
Cable Bullet
Installation
Quality
Shipping
...
Order
Look
Customer Service
5 star rating

4 star rating

3 star rating

2 star rating

1 star rating
Floating spacers/stabilizers for cable railing system.
Review by Erik B. on 3 Jul 2020
review stating Floating spacers/stabilizers for cable railing system.
very sleek looking and they really hold the wires together without obstruction any views.
Spacer Bars
Review by MARY G. on 29 May 2020
review stating Spacer Bars
One of the reasons that I chose to go with Cable Bullet was because of the clean look of the spacer bars. Many people have commented on them. Overall, this is a GREAT company with which to work. While I am "handy", I am not in the trades and have been able to do this myself with the great help of the customer support from Cable Bullet. I started with one small deck and now am working on the next deck which is somewhat bigger and will finish up with a much larger deck. I feel confident that I will be able to do this!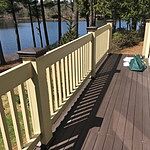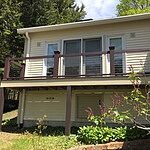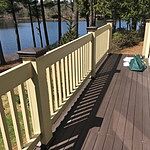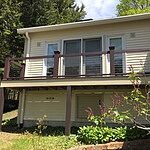 Cable Railing
Review by Gregg B. on 9 Apr 2020
review stating Cable Railing
Ordered cable railing parts and installation tools and received complete order in a couple days. Installation was very easy. Drill guide helped with drilling posts straight and having holes align. Cable spacer bars are small and unobtrusive. Need to be careful starting set screws in the bullets, easy to cross thread them. Very satisfied with the cable bullet system and would recommend it.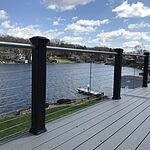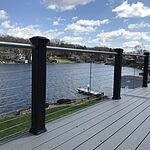 Clean and strong solution
Review by Justin S. on 27 Dec 2019
review stating Clean and strong solution
I used 13 hole spacers on 11 wire run down stairs to extend into triangular space of treads which were previously open to basement. This meets code, now there is less than 6" gap in this space.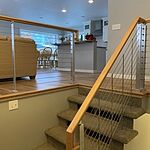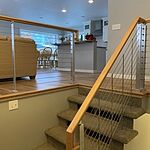 Nice detail
Review by David N. on 30 Oct 2019
review stating Nice detail
Well made and added a nice detail for my railing project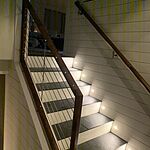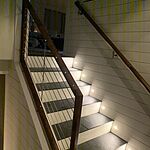 Q: Will the spacer bar work w/ 1/8" cable?
A: Hey Brian, yes, the spacer bars will accommodate an 1/8" cable. You will have a hair more movement which slightly increases cable deflection under load, however, it's minimal.
Q: What material is the spacer bar made out of? Stainless steel? Aluminum?
A: Hey Greg, the spacer bars are machined from type 316 marine grade stainless steel.
Q: When you claim the main support posts can be spread farther apart when using the spacer bar, how much farther apart can the main support posts be set?
A: Great question! We recommend cable support every 3-1/2 to 4 feet, which is a fairly consistent industry standard for cable railing. So long as your top rail design can support itself over these distances, you can use a single floating spacer bar to span 7-8 feet between your structural posts. At 8 ft we would look at your overall run and make a determination about adding the fixed stand-off to the spacer bar for some additional cable support. Spans that exceed 8 ft would required multiple fixed spacer bars in a row. It's rare to see handrail that can span farther than 10' without sagging over time so 2 fixed spacer bars in a row is generally the maximum application.
Q: I only need a seven hole spacer bar. Can I get that or is eight hole the shortest you sell? If so, any suggestions on cutting the spacer bars to the length I need?
A: Hi Gary, unfortunately, we do not sell a smaller spacer bar and have no immediate plans to expand the line. Cutting the spacer bar down is possible, but you lose the ability to tighten the set screw down and lock one end of the spacer bar to the cable. This may not be an issue on level runs but can result in some movement, especially on stair railing.
Q: Must the fixed spacer bar be installed into the wood top rail prior to stringing the cables?
Wanted to install a temporary wood top rail until I can make a teak top rail.
A: Hey John, you definitely want to install the standoff and spacer bar before running cables. It is not possible to install the fixed standoff after the fact, unfortunately.