Filter Reviews
5 star rating

4 star rating

3 star rating

2 star rating

1 star rating
Fantastic product. Will definitely use
Review by Brian P. on 5 Feb 2020
review stating Fantastic product. Will definitely use
Fantastic product. Will definitely use again.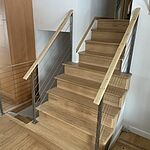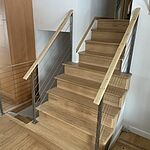 Great parts
Review by Slade W. on 23 Jul 2019
review stating Great parts
This system looks great and works great too. Be sure to use some anitsieze on the setscrew threads to prevent galling.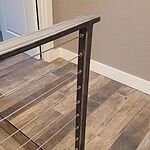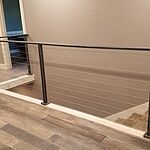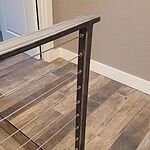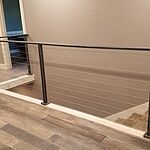 Cable Rail system
Review by Ron M. on 2 Jan 2019
review stating Cable Rail system
I am thrilled to report the excellent product and care from the Cable Bullet Cable Rail Kit. A superb and fairly easy system to install. From a simple drawing came some pretty awesome rails for inside my home. Thank you for all your help and prompt service.

Ron Malmas
British Columbia
Canada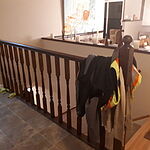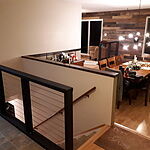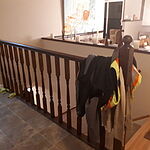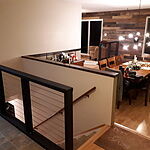 Broken cable swager
Review by John B. on 6 Nov 2019
review stating Broken cable swager
Overall I loved your product , its easy to use and looks great when installed. i had purchased the installation kit and after about 8 cables the swager handle broke. I'd like to discuss a refund for that item if possible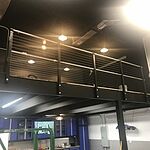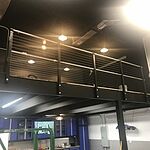 Worked great
Review by Brad N. on 10 Feb 2020
review stating Worked great
Very easy to install the cables. Drilling a large hole and tapping the threads on a steel post took some effort but the results look great.
Q: Can this product be used with steel posts on stairs? If so, do the threads for the 'grommets' need to be tapped into the posts at an angle? Thanks.
A: Jay, yes, you can use our metal post tensioners with steel posts on stairs. However, all Cable Bullet tensioners are designed to be set at a 90-degree to the face of the post. On a stair run the 7x7 braid cable does an excellent job of bending to a crisp angle as it exits the tensioner. You should never need to drill and tap your holes at an angle.
Q: What tap size should be used when this is installed into a metal post?
A: Hi Andre, custom metal posts should be tapped for 5/8-18 threading.