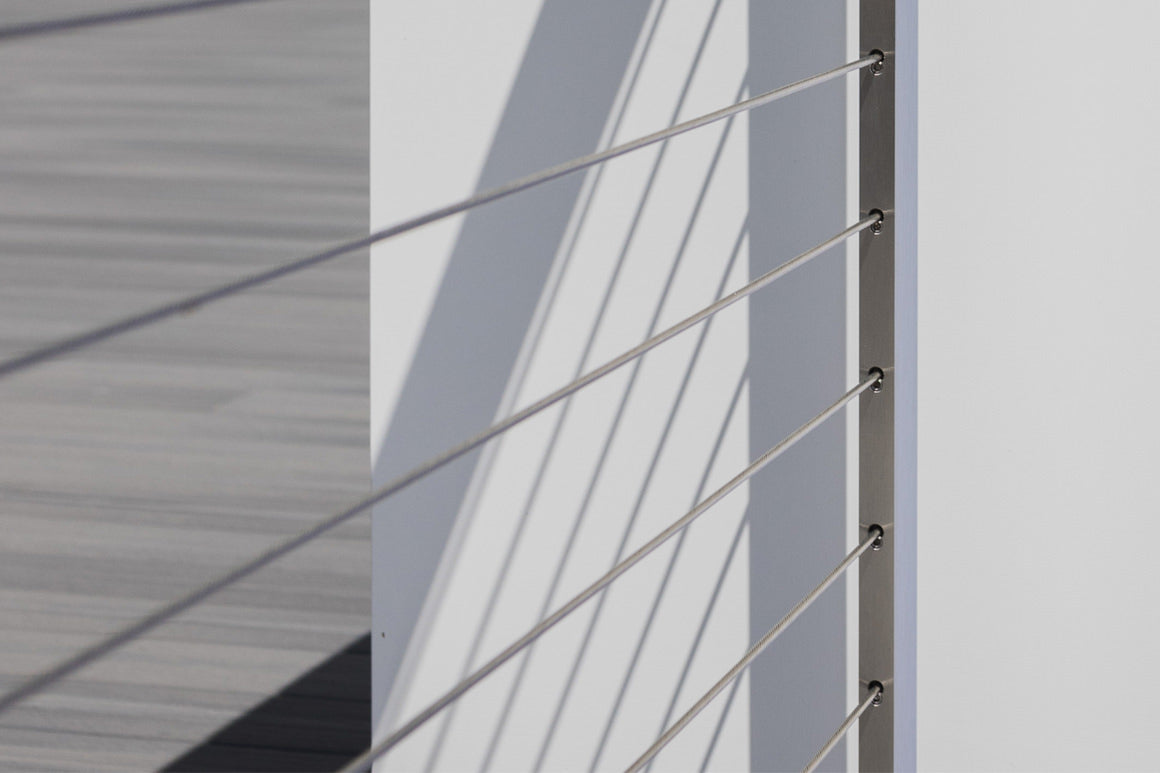 How to Install Cable Infill with Venture Series Posts
Venture Series Cable Infill
Watch this section of the Venture Series overview video for instructions on adding cables to Venture Series end posts. Complete this process after you've installed your top rail.
How difficult is this project?
This project is: 
DIY-FRIENDLY
Adding cable infill to Cable Bullet Venture Series posts is a simple, straightforward process. No external hardware needed. All necessary cable fittings are included with Venture Series tensioning posts.
Complete your deck, patio, or stairs with the modern look of cable railing without all the external, bulky hardware. Cable Bullet Venture series posts feature an integrated cable tensioning system, so you can have the cleanest, least obstructed view possible.
No need to buy external tensioners or separate cable fittings. All the hardware you'll need for tensioning your cable runs is included with each Venture Series end post, for lower costs and simpler installation.
Download the instructions:
Venture Series Cable Infill PDF >
Materials List:
Supplies:
Cable end fittings included with each post: crimp sleeves, lobed washers, and 1/4-20 set screws (36" posts 11 each, 42" posts 13 each)
Cable spacer bar kits (optional)
Shop rags
1" painter's tape (optional)
Tools:
Care & Maintenance
After you've finished the installation process, follow the Cable Bullet Care & Maintenance Instructions to make sure your cable railing looks great for years to come!