Installing Stainless Steel Handrail
Watch this demo installation video on attaching stainless steel handrail to Cable Bullet Venture series posts.
How difficult is this project?
This project is: Advanced
Installing stainless steel handrail requires advanced skills and high-quality machinery. Pay special attention and take precise measurements when installing handrail around stairs. Advanced metal-working skills and tools may be required for complex stainless steel handrail joints.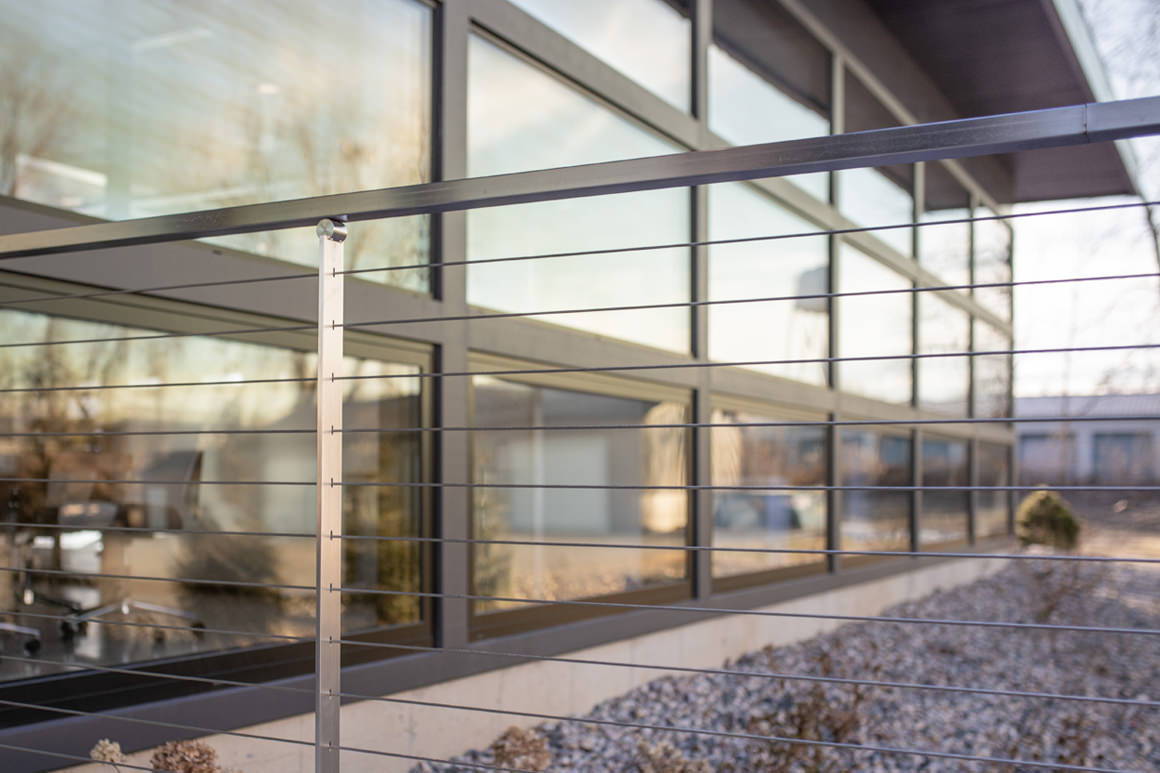 Add the finishing touch to your Venture series railing with matching stainless steel handrail.Made with high-quality T316 steel, stainless handrail meets IRC standards for graspability and is an excellent toprail solution in coastal environments. Handrail comes in 93" sections that piece together with internal, concealed splines, allowing for nearly-seamless spans.
It's durability, slim profile and low maintenance make stainless steel handrail the perfect touch for any modern railing project.
Continue reading or download the installation instructions:
---
Does your project include stairs?
Check out the guide below for handrail design recommendations on stair runs. Consider your project specifications and post layout before starting your installation.
Building Custom Splines for Stair Transitions
Watch the quick demo video below for how to build custom splines for stainless steel handrail stair transitions. Custom splines are made using Delrin spline stock and can be used for handrail joints from level to sloped angles at the top of stairs, the kickout at the bottom of stairs, or for any non-90-degree horizontal angle transition.
---
installation instructions
Download step-by-step instructions:
Tools:
Drill/impact driver
Miter bandsaw (recommended: Jet HBS-56MVS, Variable Speed, Mitering 5" x 6" Horizontal Bandsaw, .5HP 115V)
Tape measure
Angle finder (angled runs)
Mallet (setting fixed corner splines in place)
Metal file
PLEASE NOTE: All Cable Bullet recommendations and rail components are designed to comply with the International Residential Code (IRC). However, because building codes may vary it is the installer's responsibility to verify that the installed system complies with all applicable state and local building codes.
For more information on Cable Bullet and building code standards, visit our terms page.
1.| Join Level Straight Runs
2.| Join Level Straight Runs